Spent some time in the Eternal City early in September. A first for us both, and exceeding all positive expectations we held.
Great weather, great ruins, great colours, in an extraordinary city where it's remarkably easy to pass from noisy, bustling traffic into peaceful side streets which could be in a Tuscan hill-town.
We stayed in Trastevere. If/when we go back, we'll stay there again. Our photos should explain why. You'll find more of them - lots more - here
Vicolo dei Cinque, where we stayed, is a lively spot by night, but quiet - almost deserted - by day.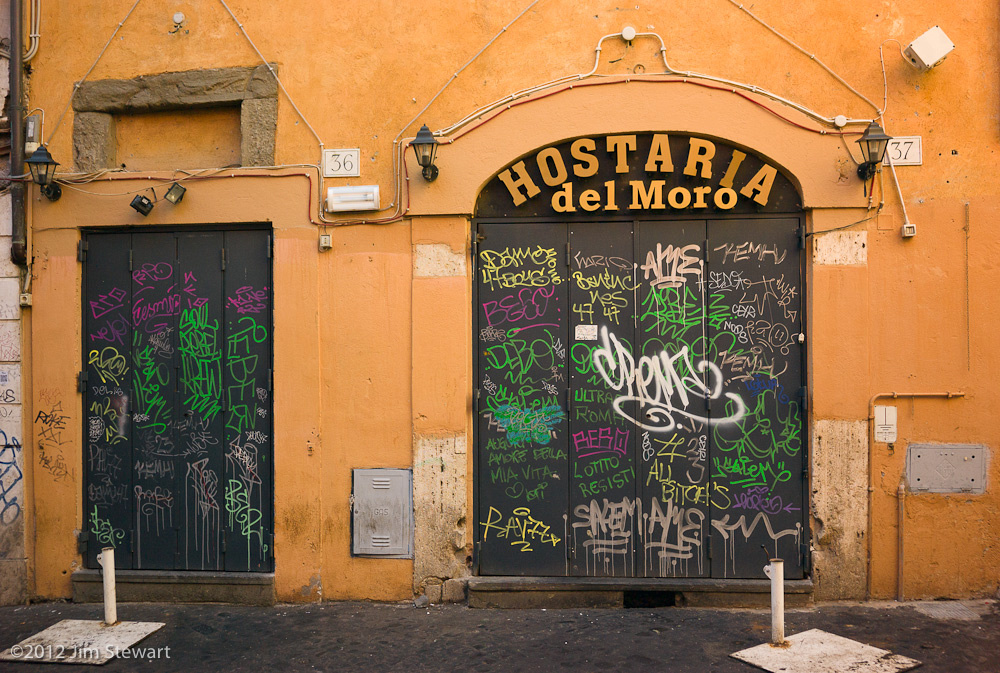 This was lunch at Saint Paul's outside the Walls: